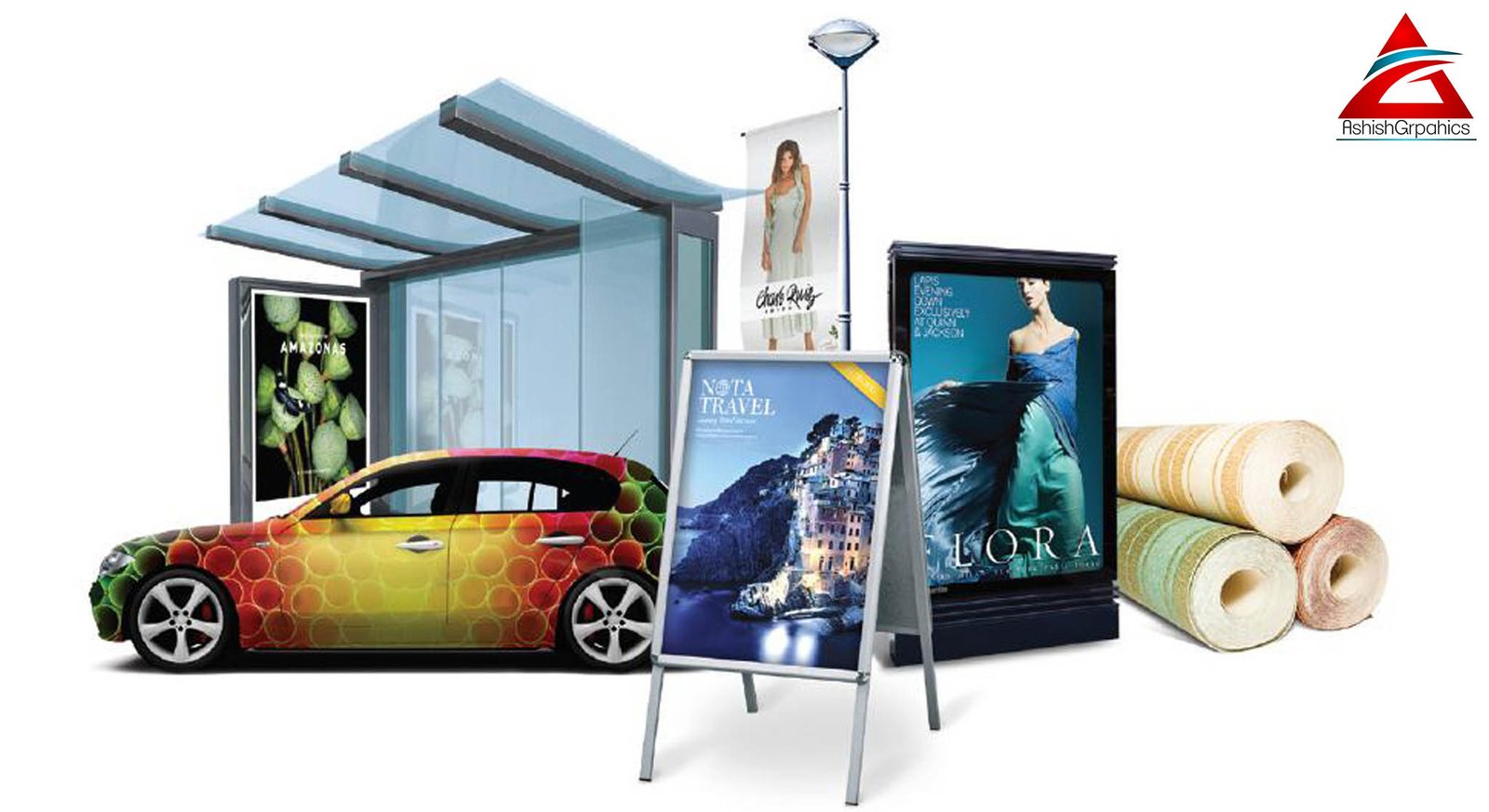 LATEST CREATIVE OUTDOOR PRINTING IN CHANDIGARH
If you want quality and endurance in your projects have the advantage in Chandigarh. Ashish Graphics outdoor printer is a distinguished addition to any print shop. With our outdoor printers, can outline and create striking prints that are built to face the variable weather conditions of the great outdoors. It's also an exceptional way to distinguish yourself from the competitors. We offer large format outdoor printing services. If you are occupied. Don't worry, our expert come to your location and discuss your requirements. After this you can rough design. You can prove it then we start printing.
These wide setup outdoor printing machines offer both rain and sun shields on complete products. We use the best ink for printing. You can get discounts on various products.
We provide the following printed services:
Flex Printing
Sunboard Printing
Acrylic Board Printing
One Way Vision Printing